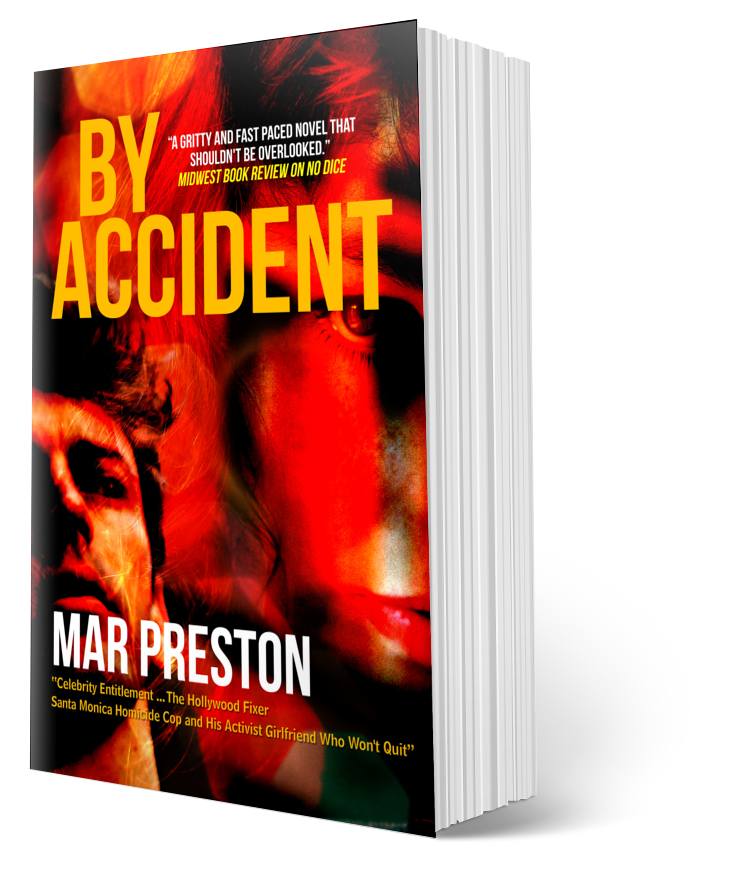 If you're rich, beautiful, and famous in Santa Monica, you can get away with almost anything. Once in a blue moon, a good-guy cop can change that. 
One drug-frenzied night, superstar actor Derek Logan accidently kills his undocumented nanny. But Logan doesn't figure on homicide detective Dave Mason getting a visit from the nanny's frantic, photogenic, and media-savvy brother from Guatemala.  The Hollywood studio fixer can't make this one go away.
The actor and his wife barricade themselves on their estate in Santa Monica with their six-year-old twins and livestream pleas to their fans, asking them to storm the house and rescue them from police. It's a star-spangled, social-media catastrophe starring warring spouses.
Justice prevails, but not before Detective Mason and his social justice warrior girlfriend are dragged down a dirty trail of power, privilege, and perversion.
Previously in the Dave Mason series …
No Dice   Billions of dollars in potential casino profits can turn the nicest people ugly.
Rip-Off    High-tech burglary and murder are bad for business in the upscale, tourist-destination beach city of Santa Monica, bad for Detective Dave Mason of the Santa Monica Police Department
On Behalf of the Family  A rich Turkish girl is found burned to death in a car arson fire at Santa Monica College. What is this? Is it a hate crime? Domestic Abuse, or what?
A Very Private High School   Santa Monica, California, is home to the homeless, a city of haves and have nots, ripe for dirty politicians, psychopathic homeowners, car thieves, and celebrity troublemakers.