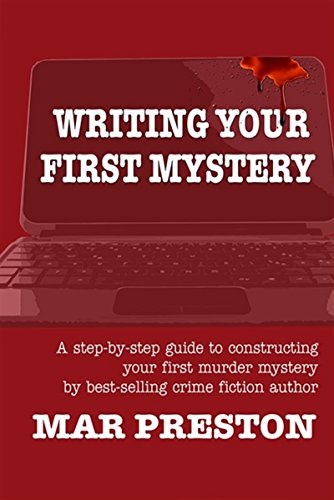 Writing Guides: 
A step-by-step guide to constructing your first mystery by bestselling crime fiction author Mar Preston
This short guide introduces topics that will arise before you tackle your first mystery. Some will be familiar; others will have you scratching your head and doing some real thinking. You'll be grappling with the elements of plot and the underlying structure of the mystery novel, the whodunnit, and the thriller. You'll have fun–and sometimes it will be hard work. Good luck with your first mystery.
Everything I know about writing mysteries is packed into ten thousand words in this first eBook of 3. Consider purchasing Book II Plotting Your First Mystery and Writing Killer Characters on Amazon.
A free edition of Writing Your First Mystery is available below when you sign-up for my newsletter.
If you like it, please consider leaving me a short review on Amazon.