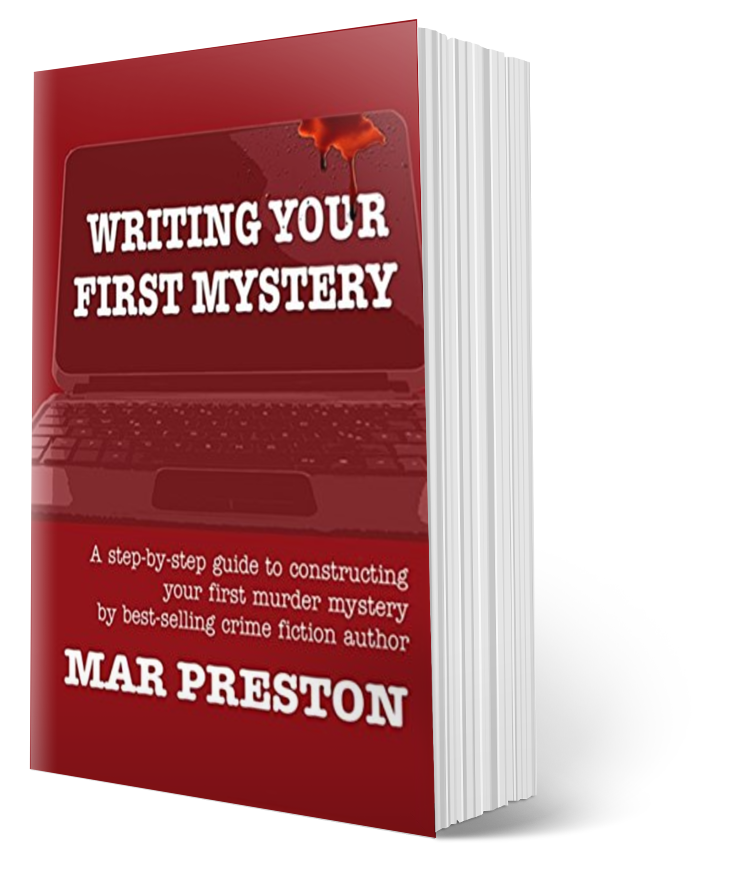 Writing Guides: 
A step-by-step guide to constructing your first mystery by bestselling crime fiction author Mar Preston
This short guide introduces topics that will arise before you tackle your first mystery. Some will be familiar; others will have you scratching your head and doing some real thinking. You'll be grappling with the elements of plot and the underlying structure of the mystery novel, the whodunnit, and the thriller. You'll have fun–and sometimes it will be hard work. Good luck with your first mystery.
Everything I know about writing mysteries is packed into ten thousand words in this first eBook of 3. Consider purchasing Book II Plotting Your First Mystery and Writing Killer Characters on Amazon.
A free edition of Writing Your First Mystery is available below when you sign-up for my newsletter.
If you like it, please consider leaving me a short review on Amazon.

Plotting Your First Mystery
Plotting Your First Mystery: A practical guide to plotting your first mystery and all its twists and turns by bestselling crime fiction author Mar Preston
Your idea for a mystery is burning hot
There is a formula to writing a mystery or a whodunit. It may not be apparent, but there are rules that determine how satisfying your finished story will be to readers. You can learn it and put it into action. You'll learn the elements of plot, structure, and techniques for telling a story in this concise guide. Here's how to keep your story speeding along to an exciting climax and resolution.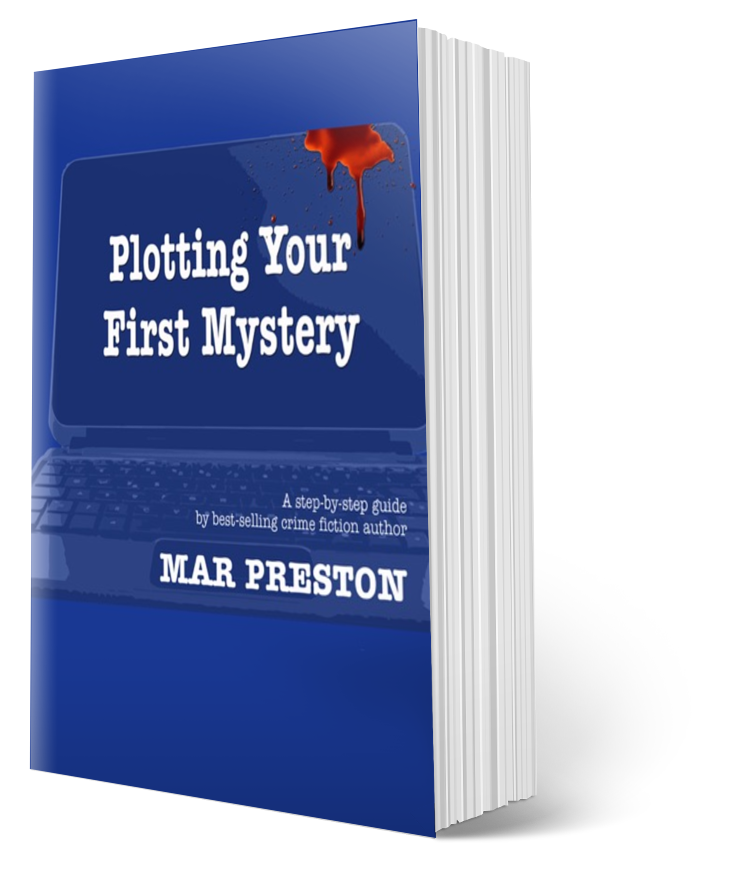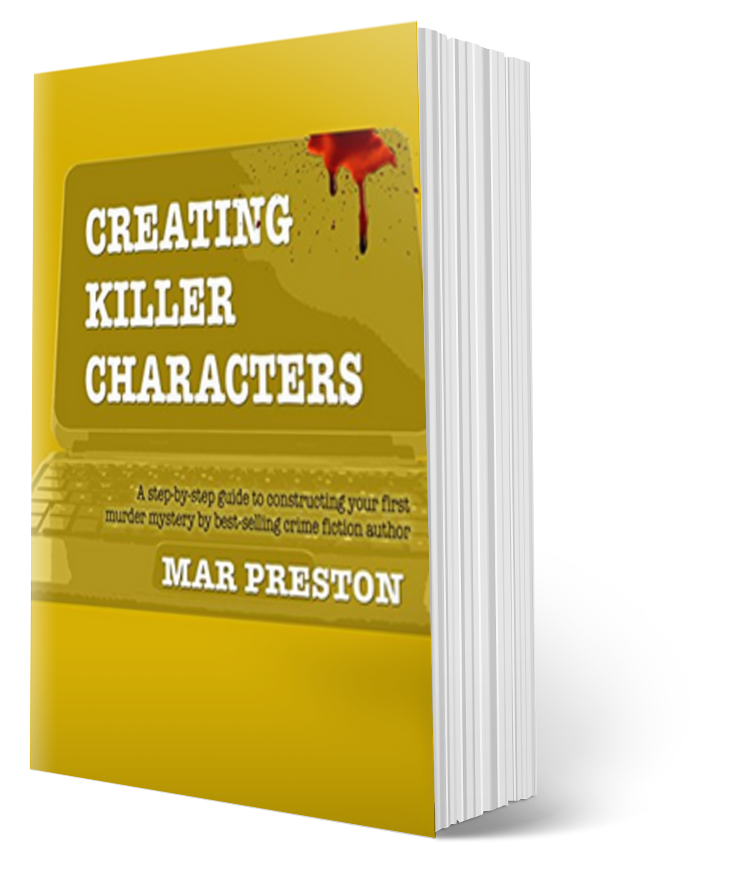 Creating Killer Characters
A step-by-step guide to writing memorable characters, heroes, and villains in your first mystery (Writing Your First Mystery Book 3) by bestselling crime fiction author Mar Preston
Killer characters to grab and paste into your first mystery are all around you. A detailed how to guide on constructing the cast of characters needed to enliven your first whodunit or thriller. Techniques for getting into the mind and lives of your characters, and the craft of creating them.

Finishing Your First Mystery
Finishing Your First Mystery: You've done a lot of thinking, and a lot of typing, but it isn't a book. You know that. And you're about to give up. Finishing a piece of crime fiction is a lot harder than you thought.
I want you to continue and this book will help you. Here are some of the topics covered:
Revisiting your original vision
Self-doubt: the universal enemy
Avoid calling this writer's block
Confront a habit of not finishing things
Reviewing your structure and scenes
Seeing your characters a new way
Writing the timeline of your crime
Working forward & working backward
Writing scenes out of sequence, eg. The ending, the fight scene
Where to get professional help
Yes, this is more work, but it will pay off. Quoting one of my favorite writers, Neil Gaiman:
Creative work is often a slog and the only way you'll really get good at it is to finish what you start even when it's not going well. You'll end up learning more from that experience than if you quit.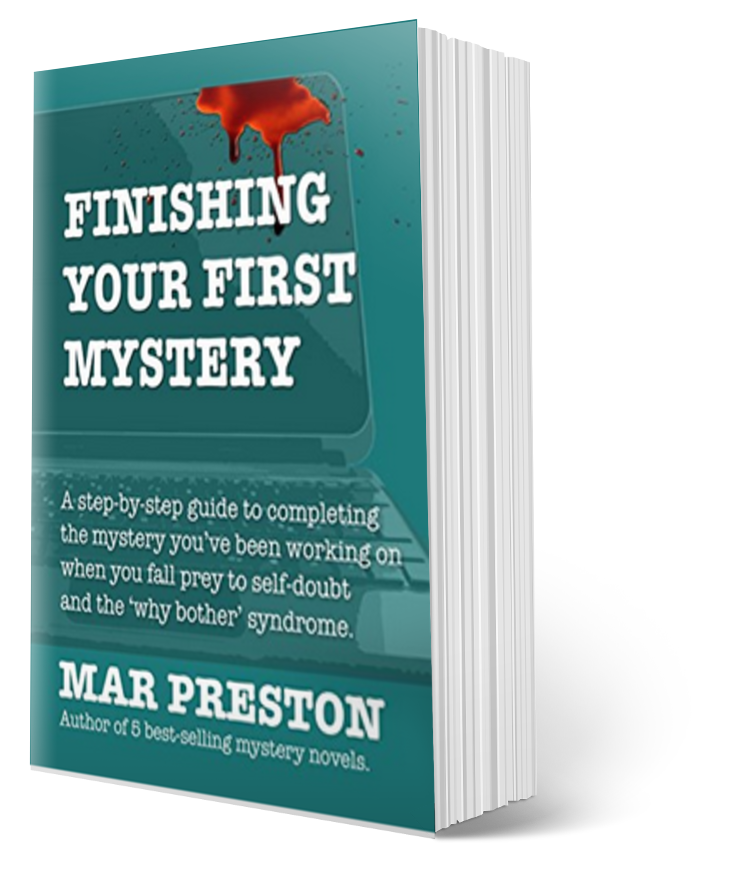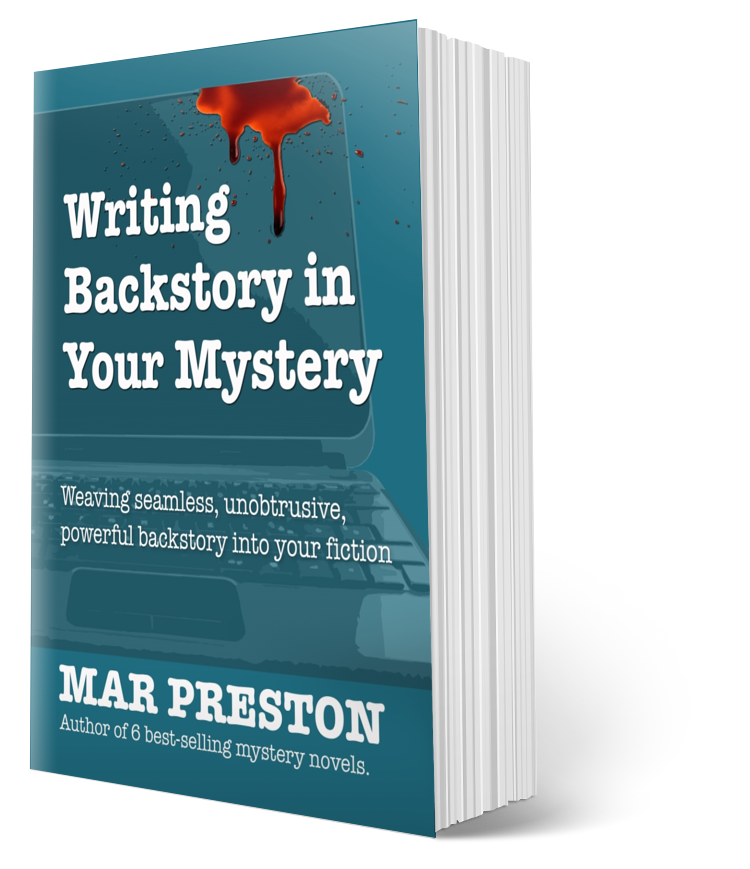 Writing Backstory in Your Mystery
A step-by-step guide on how to slide in backstory in exactly the right amount, in the right place, at exactly the right time in your fiction
The uses of backstory
What you need to know is different from what your readers need to know
Techniques for writing backstory
5-column spreadsheet tool for creating your characters' backstory
Checklist on backstory effectiveness in your completed manuscript
Number 5 in a bestselling series for the fiction writer, especially those writing mysteries or thriller suspense fiction.  Backstory is an element in all fiction.
Weaving seamless, unobtrusive, powerful backstory into your fiction

Editing Your First Mystery
A practical guide to reviewing your finished, or nearly finished manuscript, and making it the best book it can possibly be. Whether you're still writing your novel, have a draft you don't know what to do with, or have a rejected manuscript you don't know how to fix, here is a step-by-step guide leading you through the most productive and transformative part of writing a book. Take hold of that manuscript.
Consider whether you're ready to self-edit, turn it over to beta readers (anyone you can persuade to read a first draft) and/or engage a professional editor. A successful mystery writer and teacher herself, Mar Preston, lays out how to make the decisions and evaluate comments you have received.
The book considers these choices:
The "Rules" of Writing

Self-Editing

Online Editing Software

Preparing Your Manuscript for Self-Editing

The First 5 Pages of Your Novel

Style: Basic Elements and Decisions

The Elements of Crime Fiction

Critique Partners or Critique Group

Beta Readers

Professional Editing

The Big Picture Editor

The Fine Detail Editor

Editing's Final Stage: Proofreading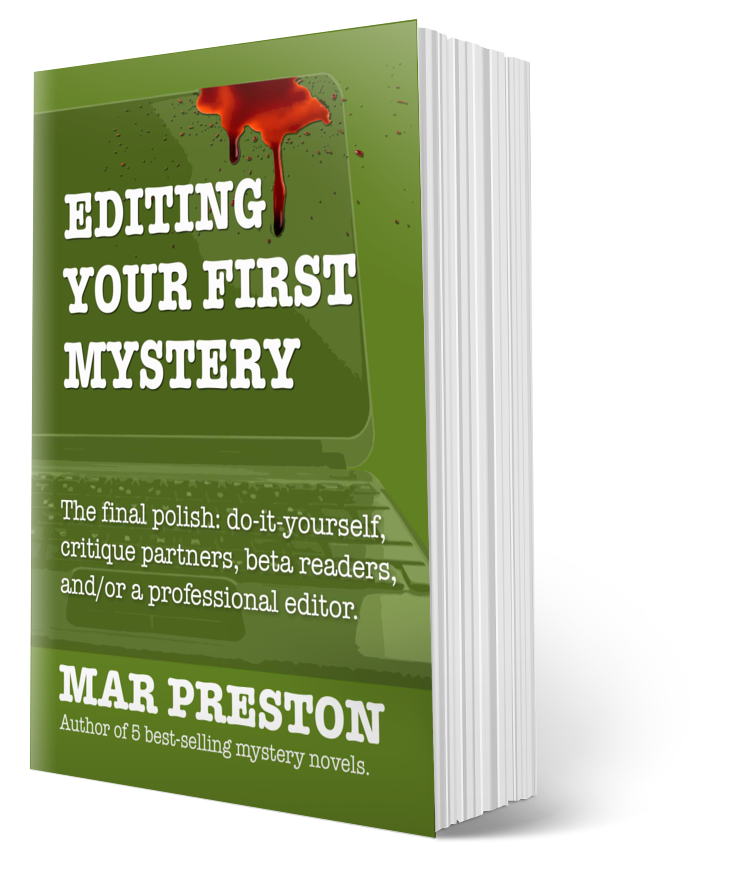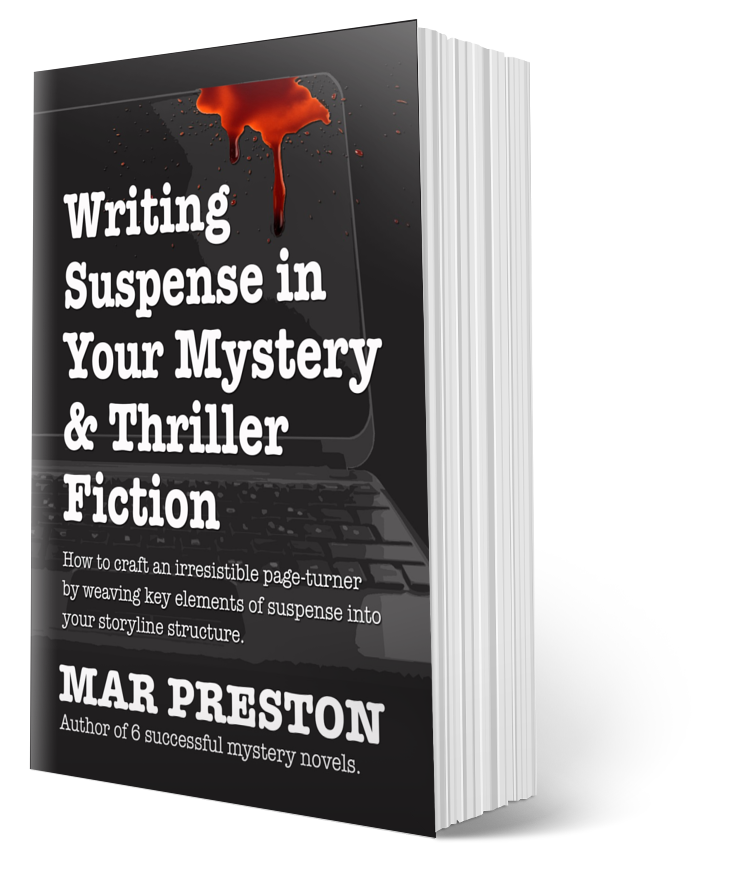 Writing Suspense in Your Mystery & Thriller Fiction
Book 7 in a popular EBook series on "Writing Your First Mystery"
How to craft an irresistible page-turner by weaving key elements of suspense into your storyline structure.
Classifying Your Book for Marketing
Story Structure: Genres
Amazon's Divisions of Suspense Categories
Essential Main Characters
Getting the Story Down: The First Draft
Techniques for Creating Suspense
Plotting for Suspense
More Creeping Dread and Less Action
Escalation toward the Climax
Plot Twists
The Climactic Ending
Editing for Suspense and Tension
Checklist for Creating Suspense in your Work