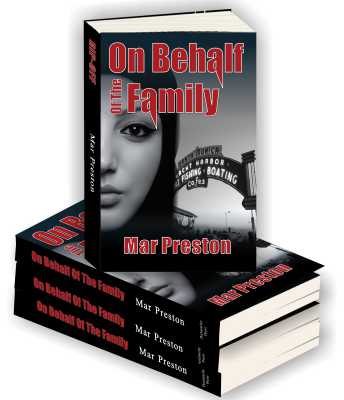 On Behalf Of The Family
The 3rd novel in the series featuring Detective Dave Mason of the Santa Monica Police Department. Readers also enjoy his activist girlfriend, Ginger McNair.
Mason walks into a firestorm of controversy when a beautiful young girl from a rich Muslim family is found dead in a car arson fire. Mason is outraged to have to fight his own department, the community, and his skeptical girlfriend who push toward labeling this as a hate crime,or even domestic abuse, when he knows the answer lies in the girl's silent family.
Joseph Wambaugh fans will enjoy this behind the scenes look at a police department in a liberal city which cannot accept that an honor killing has come to the glitzy shores of upscale, tourist-destination Santa Monica.
I am a long-term Santa Monica resident, and student of the Santa Monica Police Department, and the worldwide incidence of the killing and maiming of women who violate fundamentalist cultural norms.