Sierra Mountain Village is loosely–and I stress loosely–modeled on Pine Mountain Club in Kern County Central California. I love my life here and would like to share it with you.
The Roads
Payback is the first novel in the Dex Stafford/Holly Seabright series, The Most Dangerous, the second. I'm at work on the third.
The road leaving the village. One road in, one road out. Think earthquakes and fire.
I belong to the Community Emergency Response Team: a FEMA unit for citizen response. In a regional disaster we would be on our own for an unspecified amount of time.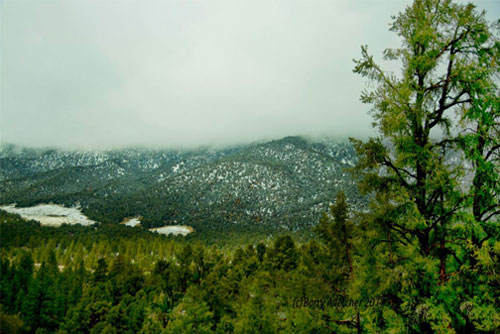 View from above on a snowy winter day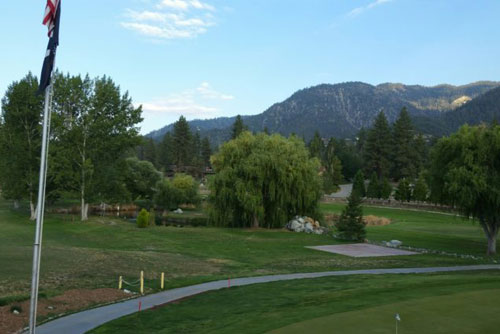 Looking out from the clubhouse (community center) Under that willow tree is the pond where the body was found in Payback.
Snow on the twisty mountain roads. Imagine Holly directing traffic at this pile up.
The Ponds
We live in what is called a high desert climate and the only big lake around is Pyramid Lake, which is a man-made reservoir and part of the California Water Project. What you see below is  just a sag pond, created by  a long ago earthquake. They used to drive cattle up from the San Joaquin Valley in the summers for the water here.
This pond exists as a water resource in case of fires. It's also fun as a catch and release fishing pond.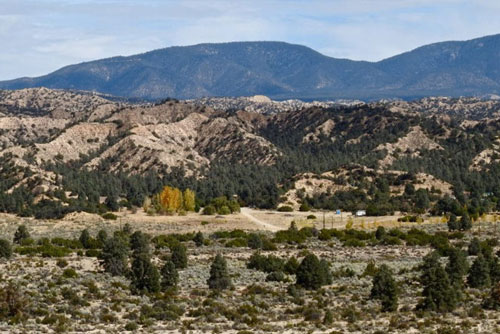 Lockwood Valley: The valley over the mountain next to ours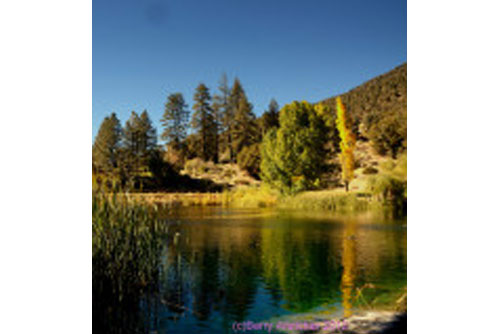 Another view of the pond
called Fern's Lake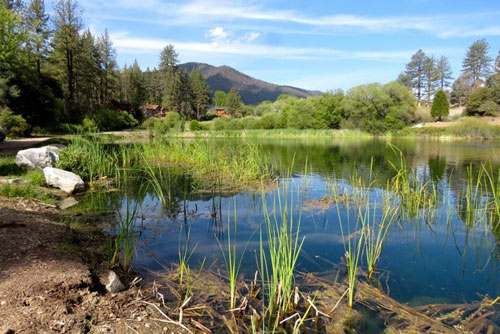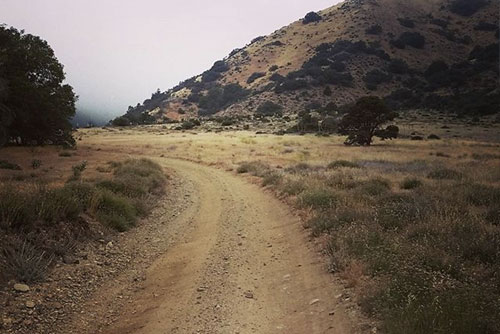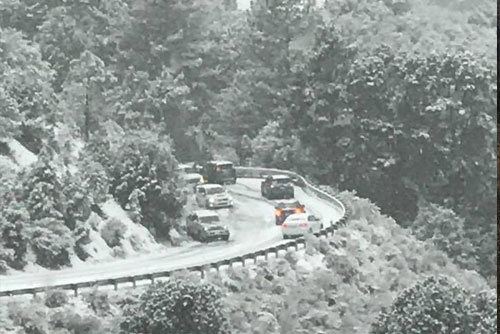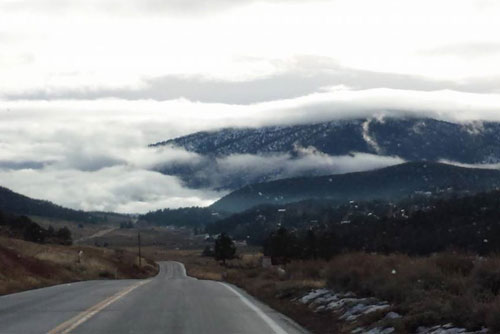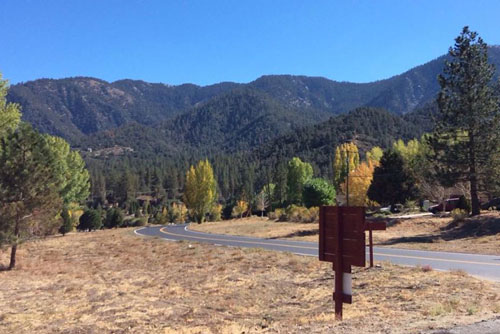 The road into Sierra Mountain Village, Lovely on a Summer Day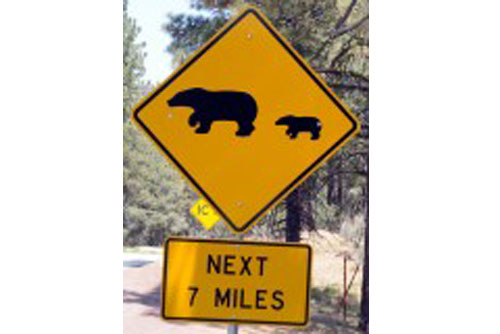 You see a lot of these signs. People post them outside their homes as well.